Dinner selections and home-made soba noodle
Izumiya Zenbe offers personal dinner menu that you can choose dish from each categories. guest can pick one dish from each category: Fresh dish, Grilled dish and Main dish.

Owner`s hand made soba (using 100% local buckwheat flour)

This hand made soba noodle is also available at the shop as souvenir.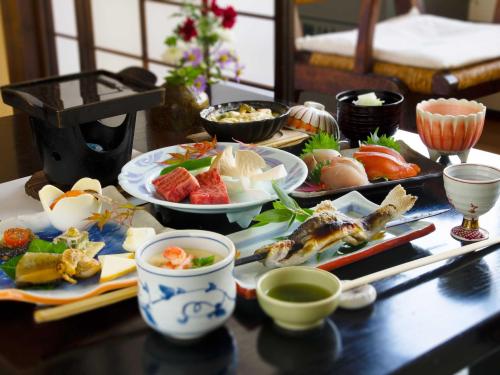 Fresh dish?river fish sashimi?horse meat sashimi?ocean fish sashimi
Grilled dish?Scallop and mushroom gratin ?salted grilled char?salted grilled prawn
Main dish?Shinshu beef stone grilled steak?Shinshu beef shabu shabu?ceramic plate grilled seafoods

Guest can choose one dish from each categories.
*menu might vary, depending on season.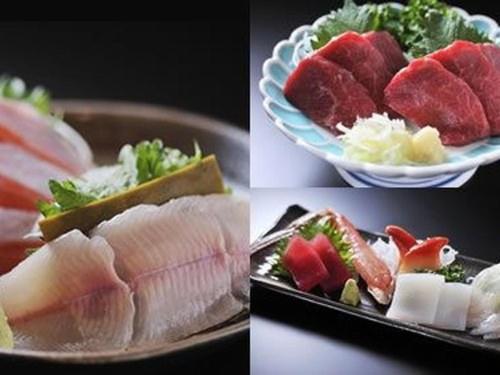 Fresh dish
River fish sashimi, Char sashimi, Shinshu salmon, Very rare fish Ito`s plate

Horse meat sashimi 
Fresh tender local meat.

Ocean fish sashimi
Menu vary depending on season and stock.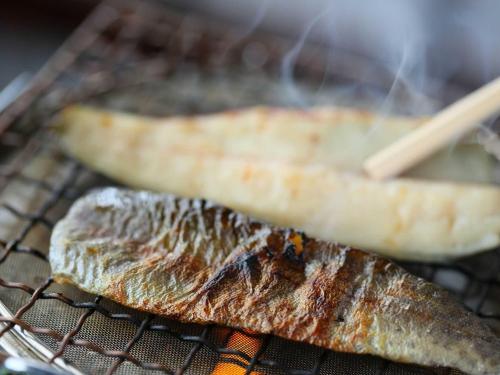 Grilled dish

Scallop and mushroom gratin
Very popular for repeating guests. Local shimeji mashroom is used for this gration.

Salted grilled char
From the head to tale, this char`s whole body is eatable.

Salted grilled prawn
Slowly cooked in our oven.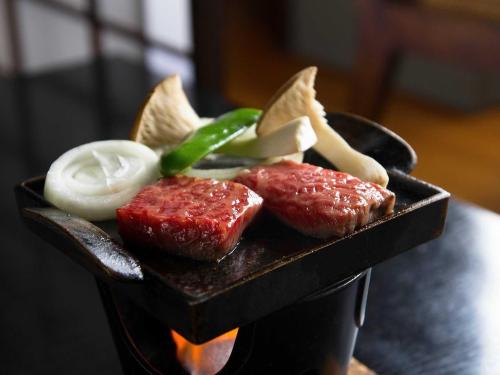 Main dish
Shinshu beef stone grilled steak

Shinshu beef shabu shabu

Ceramic plate grilled seafoods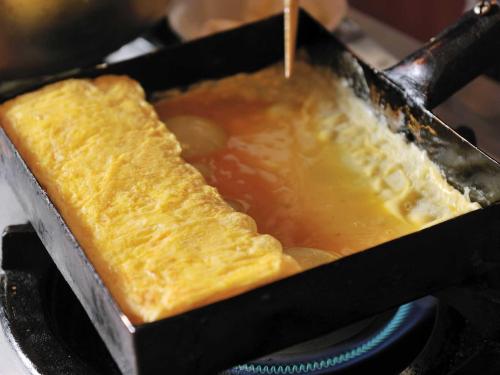 Freshly cooked Japanese Egg omelette

Japanese style healthy breakfast with egg omelette which will be cooked in front of you, so guest can enjoy freshly cooked omelette.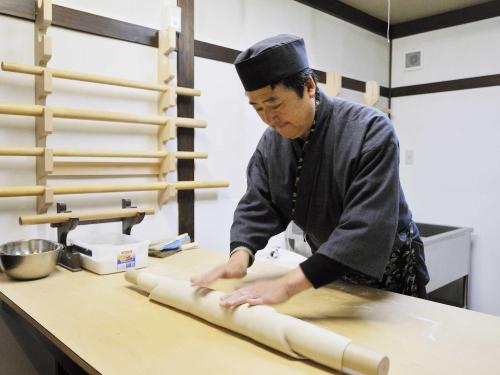 Hand made soba noodle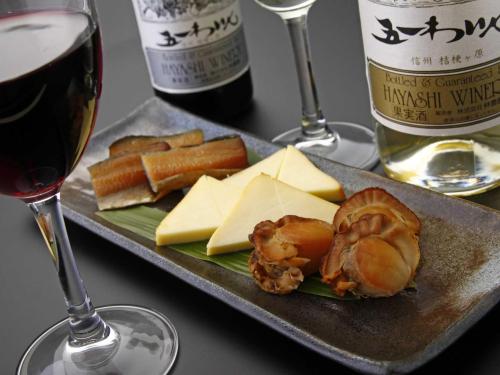 自家製燻製当館では、燻製機を使ってオリジナルのピックル液と独自のチップの調合で自家製の燻製をご夕食にお出ししております。右の写真は、虹鱒・チーズ・帆立の燻製です。蕎麦同様お土産としても販売しています。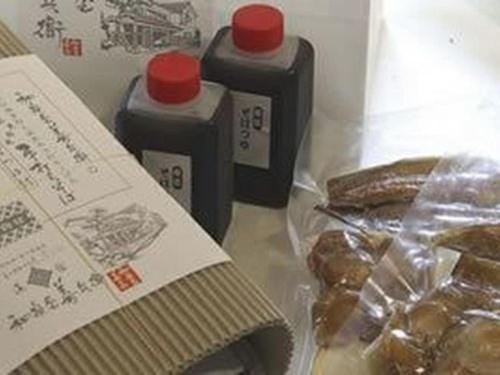 お土産信州産ワインやお菓子などの他、自家製手打ち蕎麦や燻製も販売しております。旅の思い出に是非お買い求めください。
A la carte Dinner Menu (for guest with room only or with breakfast only )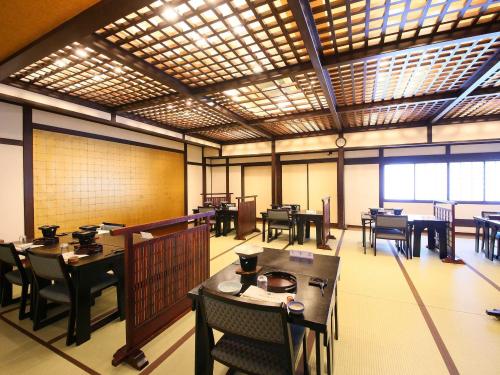 Tempura set
Pork cutlet (Tonkatsu) set
Sashimi Dinner 
Cold Soba noodles on a plate 
Japanese BBQ set
Beef and vegetable Shabu-Shabu set

* Last Order is 18:00